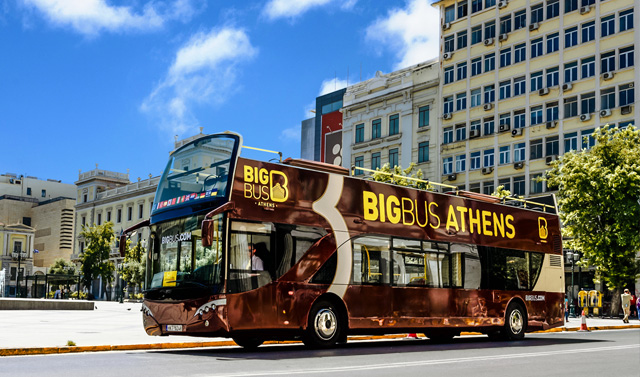 Welcome to Athens Open Tour
Athens Open Tour operates all year round. Our Athens, Piraeus, Riviera & Beaches tours run daily with a 30 minutes frequency time schedule from 08.30 until 19.00 during the summer season April to November and from 09.00 until 17.30 during the winter season December to March.
Athens Open Tour gives you the opportunity to see the city from above combining pleasure and education and it is the perfect choice for you and your family!
Don't miss it!
Save 20-25% Booking Tickets Online
early booking 35%
group price 35-40%
more than
40
Locations and Bus Stops
150000
Customers last Year
Athens Open Tour Official Application
Book & use your tickets, view our bus stops & get directions straight from our application. Trace our buses location in real time and get live weather information. Access the information even when offline and contact us in an even easier way. Share the experience with your friends!
Read more